How to automatically insert a signature into Outlook calendar invitations
We all use email in our personal and work lives and utilize various email clients to receive, view, write, send and store emails and appointments.
Microsoft Outlook has for decades been a leader in email clients and has some of the most robust functions, and has a great Calendar.
Have you ever looked for the option that easily allows you to insert your email signature into your Outlook Calendar meeting invitations?
Well, there really isn't one!
But here, I will share a quick and easy work-around!
What you will be doing is creating a custom form and using it, rather than the default meeting option.
First step:
Open Outlook and go to the File Menu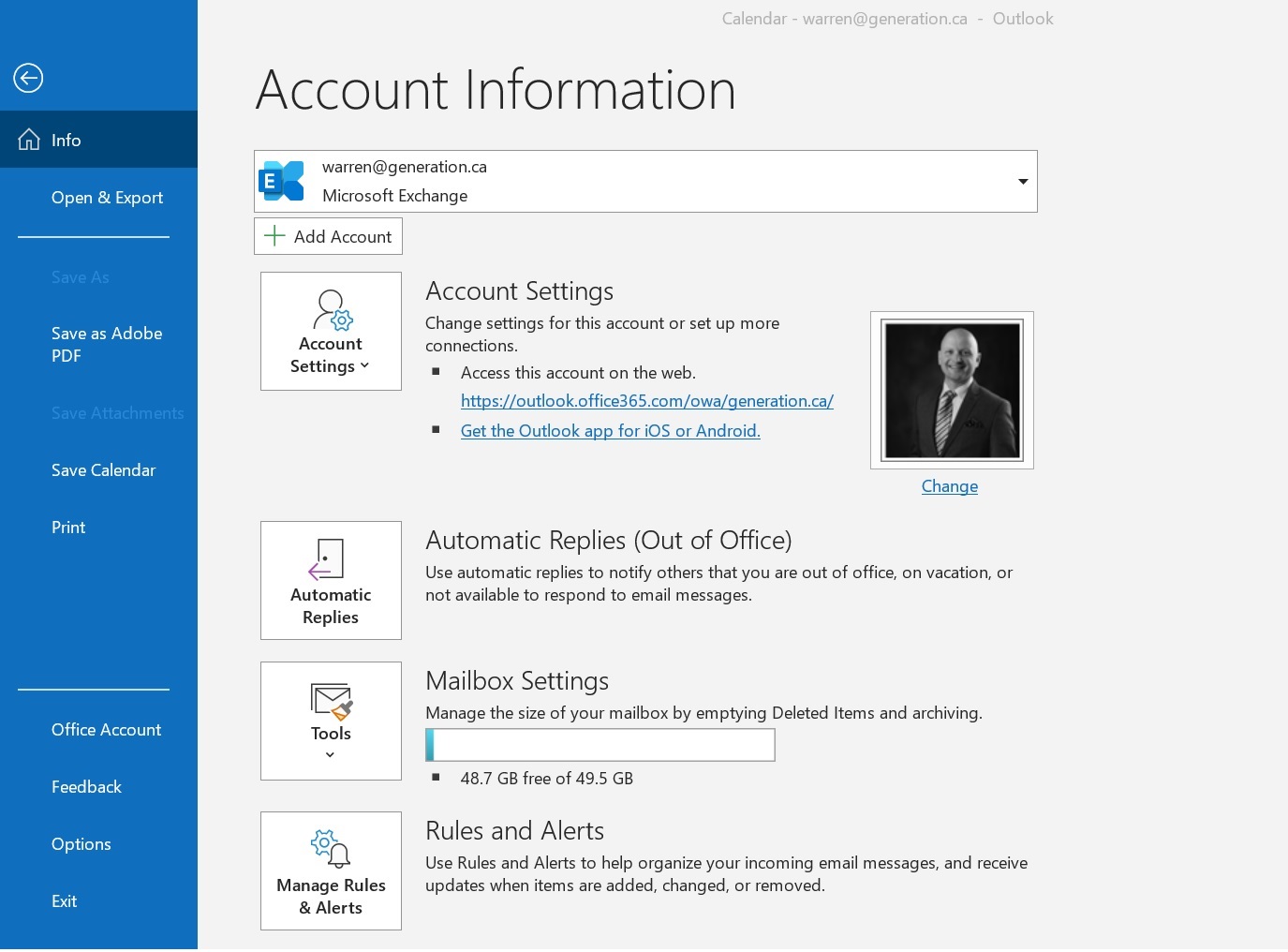 Next:
Click on Options -> Customize Ribbon -> click on Developer - >Add-ins [box] ->Press OK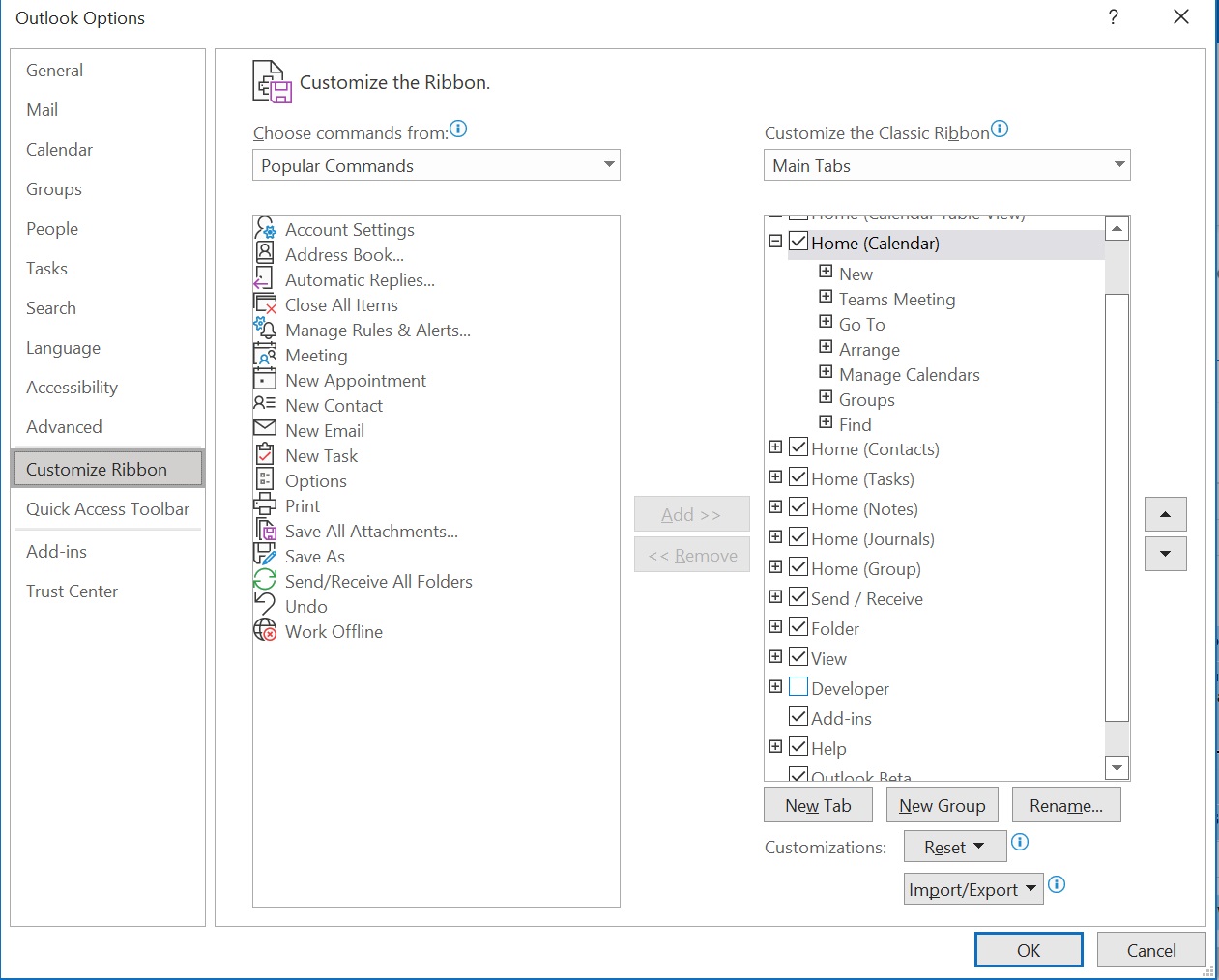 Now,
Open your Calendar and click on New Appointment-> Insert -> Applicable Signature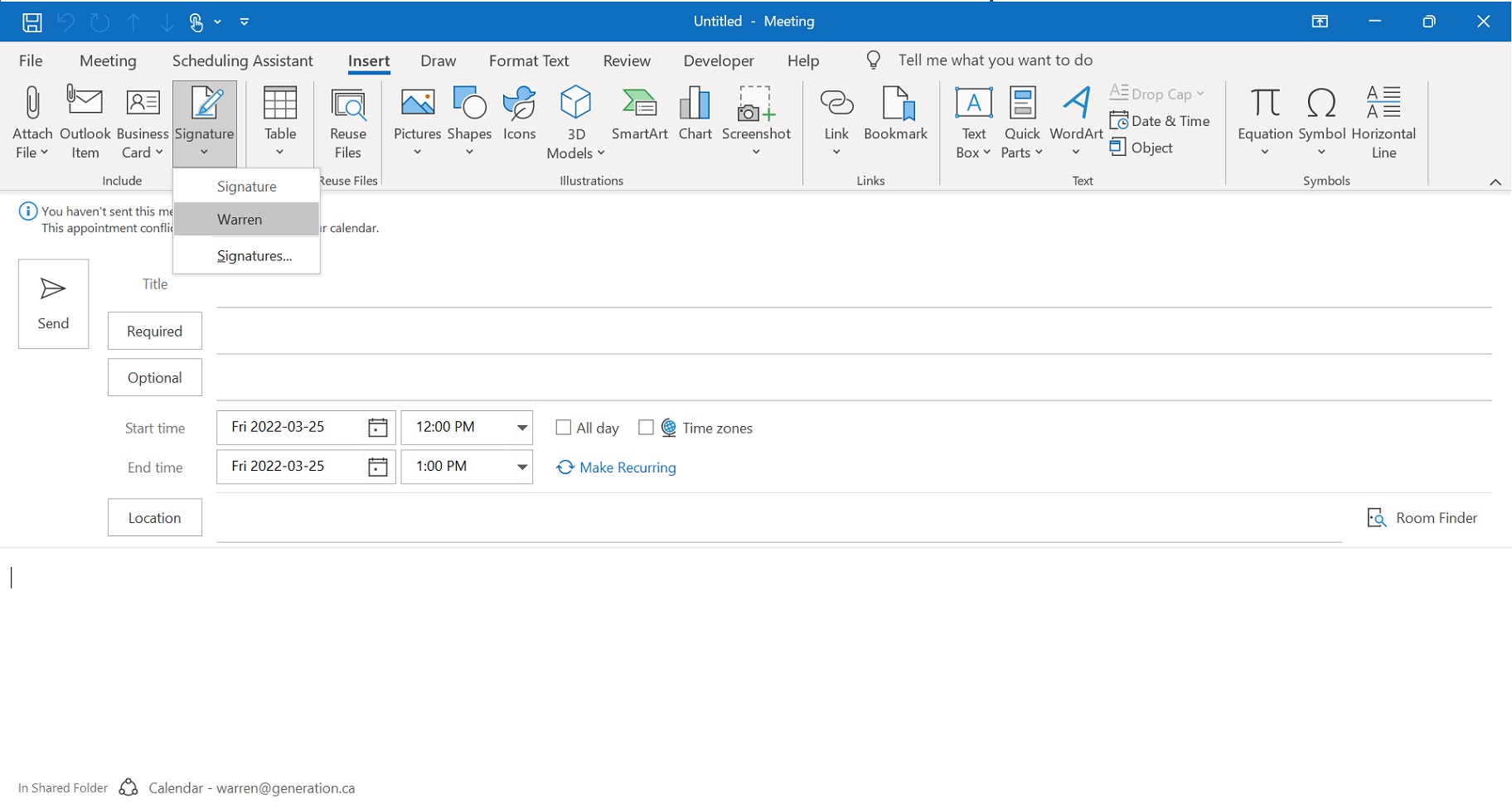 Final step:
From the Developer Menu-> Click Publish-> Publish As->[enter file name]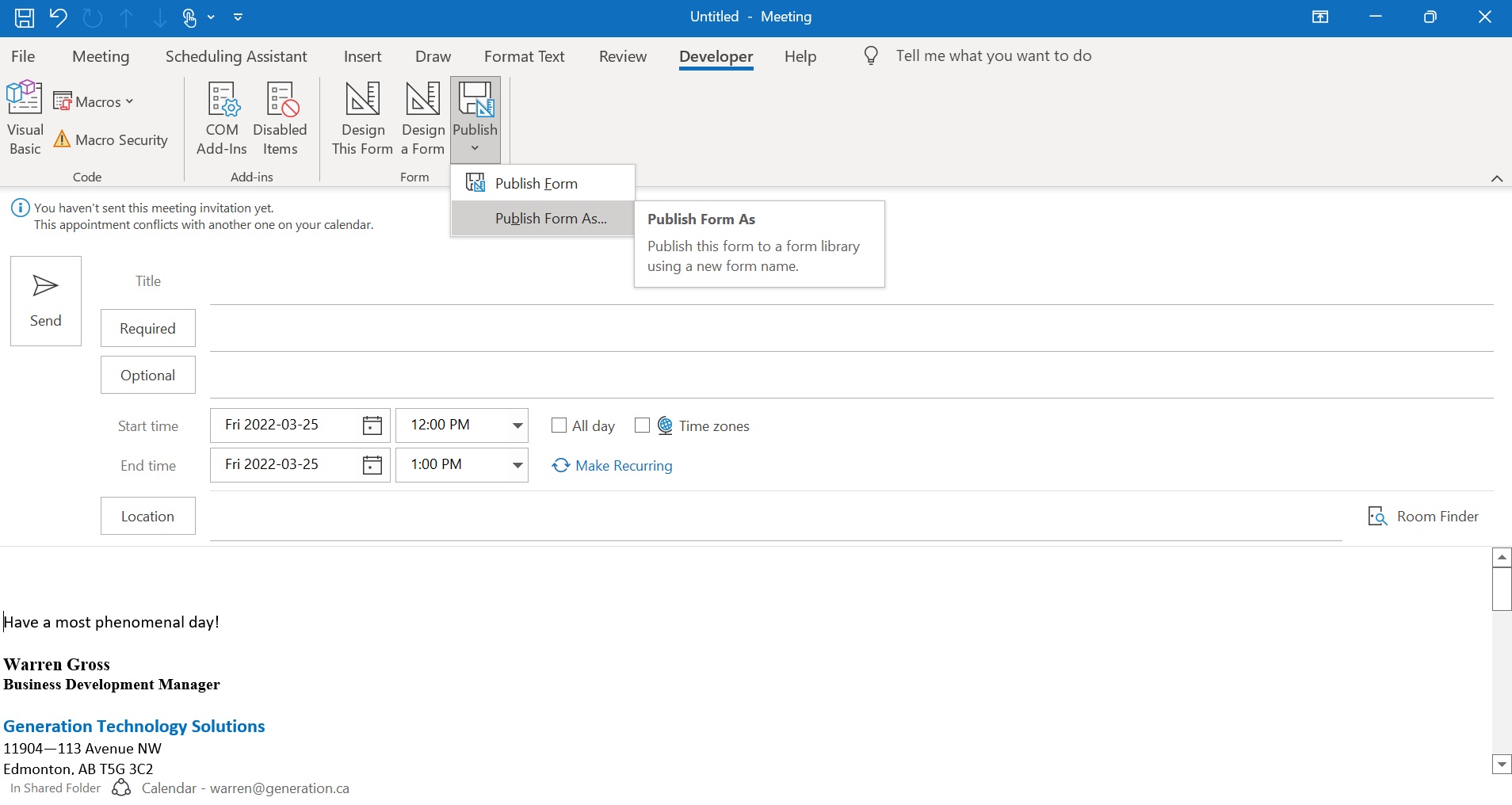 Now anytime that you want to send a Calendar Invitation you will simply:
In your Calendar, Click on New Forms-> Custom Forms-> [Enter File Name]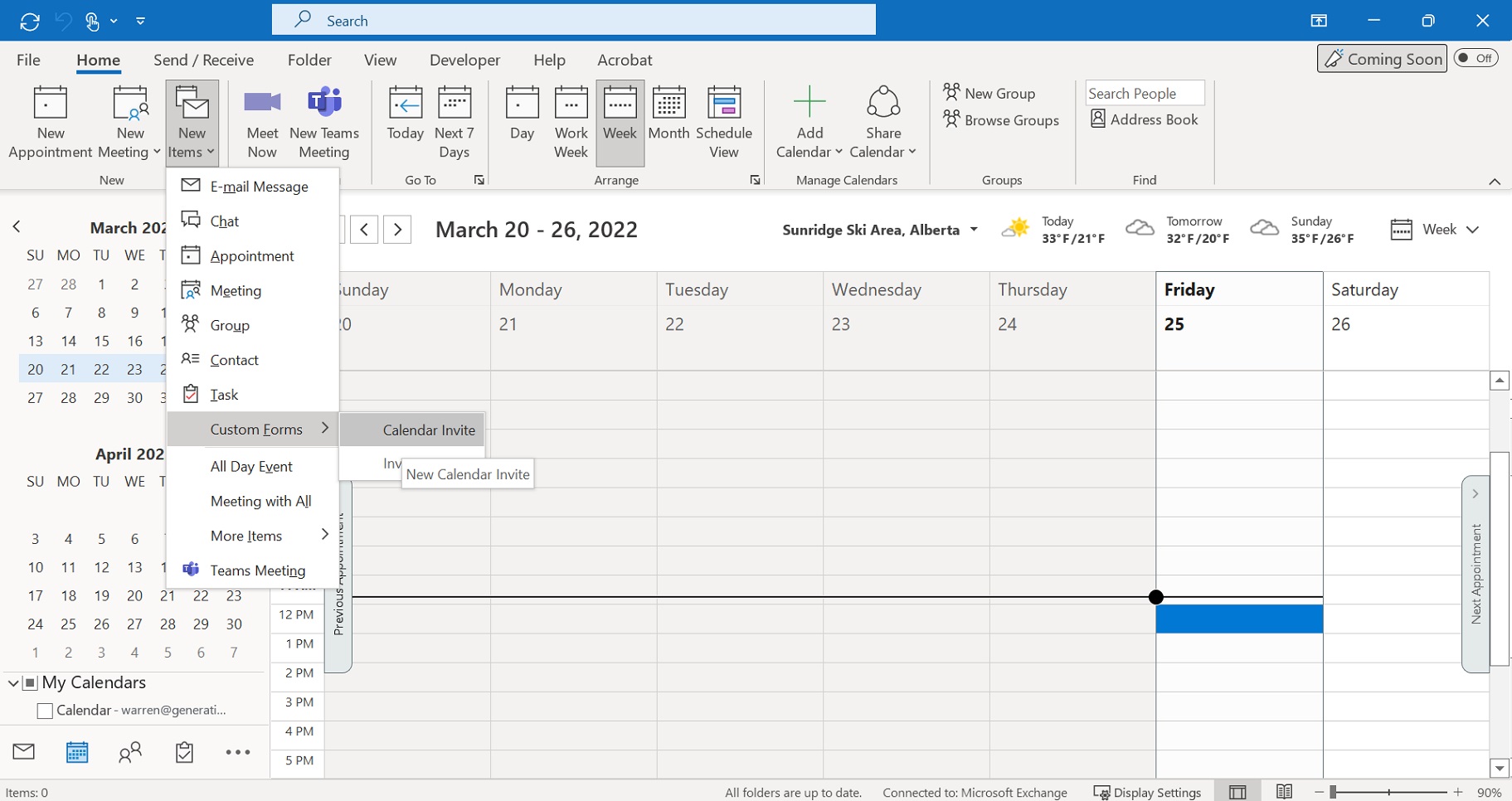 It's that easy!
At Generation Technology Solutions, we strive to make all of your business technology easy!
Our remote help desk is here to serve our Managed Services clients with their tech support needs.
Not only do we provide reliable IT support, data and cyber security and communications platforms, We answer all of our clients' questions both big and small!