Technology has been a key tool in helping businesses make their operations easier and more efficient as a whole. But, like with all tools, all the good things can only happen if you know how to use them.
Fortunately, our team has been the handyman for Canadian companies since 1999. It's for this reason that we've been recognized by the independent platform Clutch as a top IT services company in Canada for the year 2021.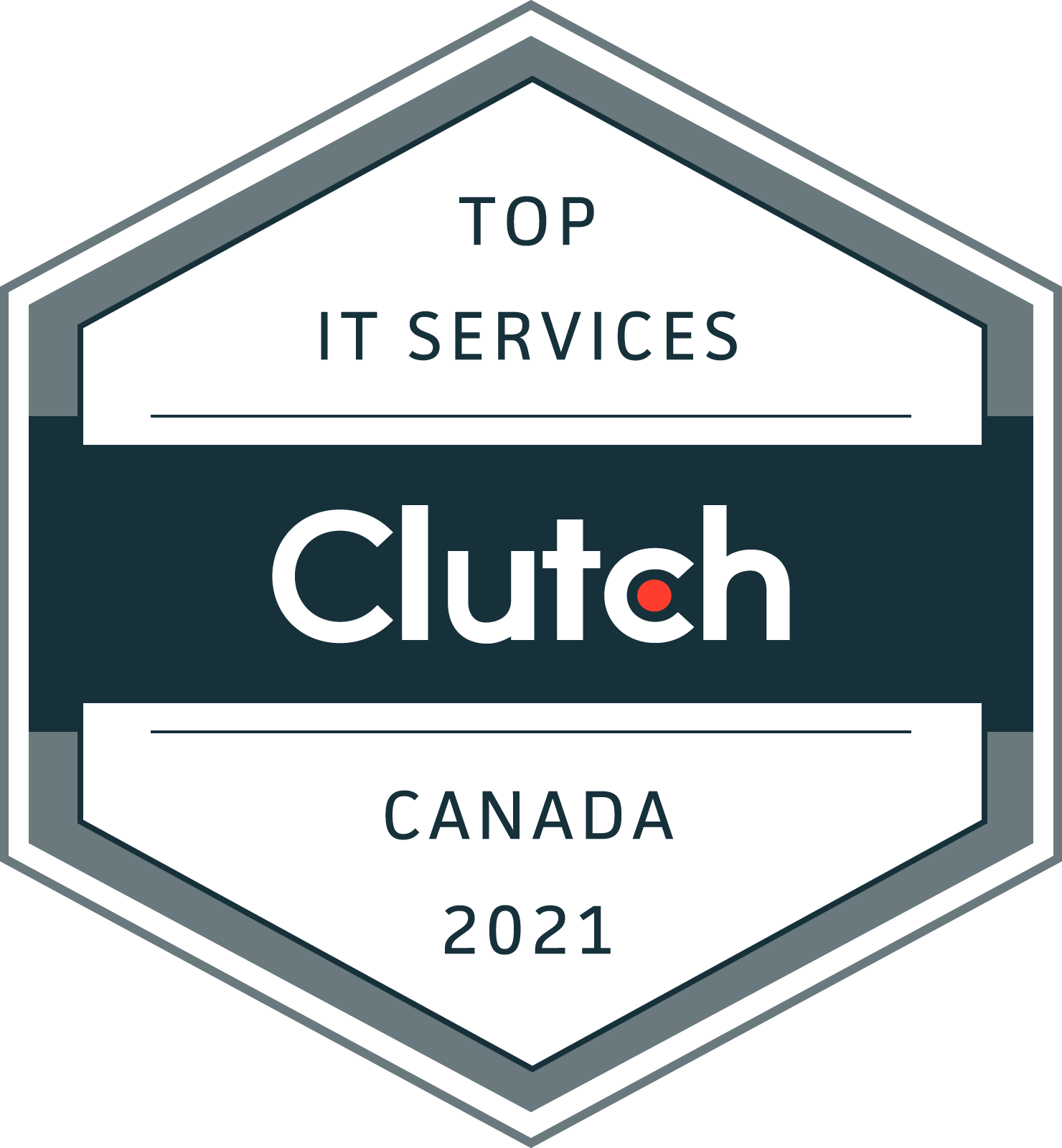 Clutch is an online reviews platform that uses a unique verification process that ensures that only legitimate information is published on their website. The platform is very helpful for B2B service providers like us because they condense a client's honest thoughts about their experience with us like this: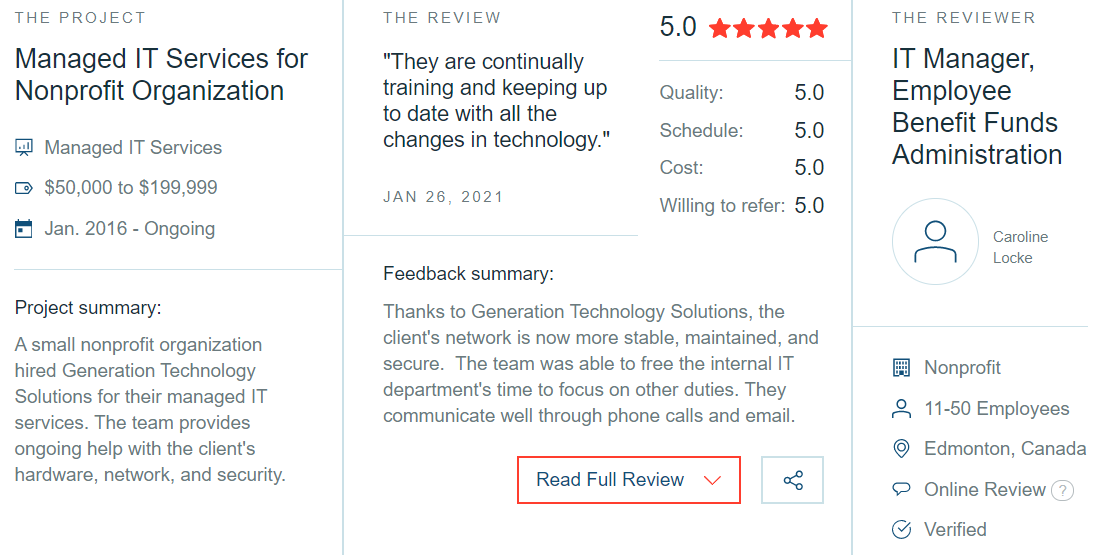 These reviews also serve the double purpose of helping them determine the top performing businesses in each industry. Because of this award, we join an exclusive club of companies recognized for providing excellent service to their clients and partners. In fact, this is what our CEO had to say when we first got the news:
"It was an honor to be recognized as a leader in our industry by Clutch. Generations has been supporting the IT industry with services and product since 1999. It just so happens that we also celebrated 21 years in business last month. This acknowledgement is even more appreciated at a time when the unique challenges as businesses we all face. It is only due the support and effort of the team at Generations that these successes are achieved." – Mike Jackman , President of Generation Technology Solutions.
If you want to experience what working with an award-winning Canadian company is like, give us a call. We'll work on whatever you need to take your business to the next level.