Managed IT Services isn't black and white, that's why we give you options that suits your business's needs. You are in control of your package!
We won't tell you that you need an IT Service package with options that don't make sense. It didn't make sense to us either, so that's why we came up with A La Carte IT Service options. We'll work with you to ensure your business is looked after and that your Managed IT Services package provides the service you need, with nothing you don't. This approach ensures that as your business evolves you'll have a team and solution that meets your goals and budget. Your success is our success!
IT Services
We love to see your business grow, and adding staff to the flow of your operations is a big job. Generation Technology Solutions is here to help. We are happy to set up a new work station for your new employee(s) and celebrate with you all of your success.
We also offer:
Network Audits to establish your technology needs as you grow. What you needed 2 years ago may be different today.
Network Infrastructure Design, we can assist in the set up of a new branch office, or simply add a new VoIP (Voice over IP) to your current location. We can help assess your bandwidth consumption and design a solution that fits your vision and budget for your business.
Product Procurement should you require hardware or software. We also handle any returns and if necessary, we can manage warranty issues on your behalf. We support local businesses as often as possible, purchasing parts thru local businesses as often as we can. We believe in building our community and strengthening our economy.
Wireless Network Design, we can do a wireless site survey and come up with a solution to ensure you have safe and consistent access to your company's WIFI Network.
VoIP and Business Telephone Systems, we can offer your business a fully customized and managed system based on your current and projected future needs.
End user Helpdesk support, whether outlook is acting up or your bookkeeper is having troubles backing up quickbooks, we're a phone call away and eager to help out remotely.
Generation Technology Solutions has helped many Canadian businesses just like yours, manage their IT Services. From hardware solutions to managing your licensed software, we'd rather you focus on your day to day operations than worry about the 'what if's'. We are your off site IT department, but can be there on a whim if needed. We specialize in managed IT services.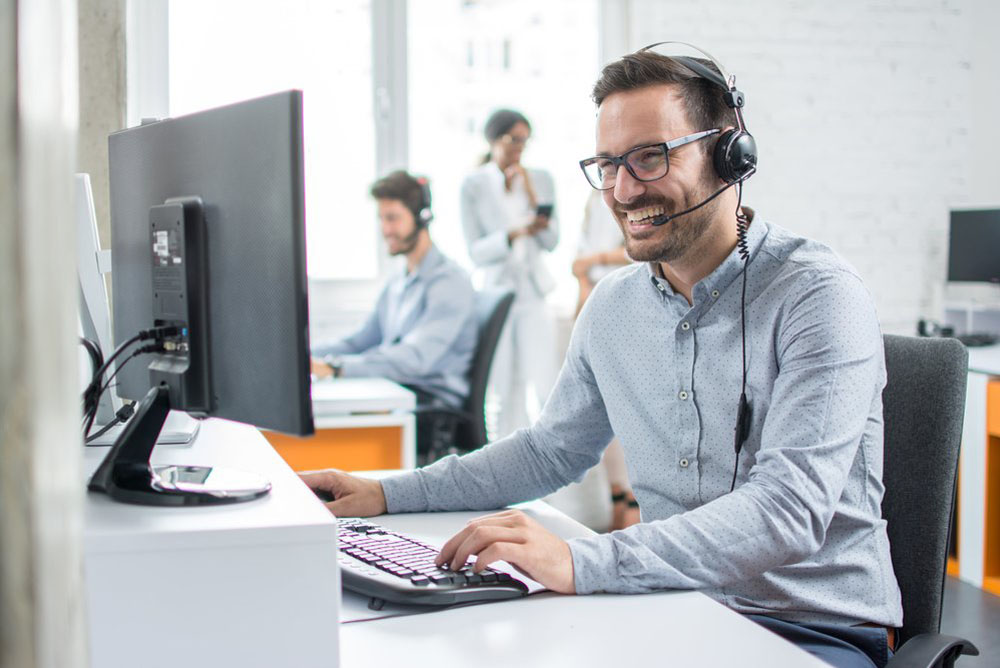 Data Backup & Disaster Recovery
While this can be as scary as it sounds when the word 'disaster' is involved, Generation Technology Solutions has a plan for when things go sideways. Off site data backup is key to keeping your company information safe and at your fingertips when life decides to throw a curve ball. Best of all by using our services, you can be assured your data will be protected and stored in our Western Canadian data centers.
Natural disasters happen such as flooding, fires, tornadoes, earthquakes, theft, or even vandalism. Equipment can become damaged and unrepairable, and results in loosing valuable information you need for your day to day operations. We have learned a lot from situations like the 1987 Tornado that blasted through Edmonton, or the world wide pandemic Covid-19 that came with tough decisions on how to continue to thrive. It is necessary to prepare for the unexpected, even a water break or sprinkler malfunction can cost a lot of lost time and lost data.
Data Backup is important because accidents happen, human error may just be the top reason information is deleted or moved, and it happens to even the most seasoned computer savvy person. Generation Technology Solutions completely understands this as we are no exception and have a vast understanding of the importance to backup your data.
Hardware doesn't last forever, we know this better than anyone and something decides to quit before it's time to punch out for the day and usually at the worst moments, Generation Technology Solutions is a phone call away for help!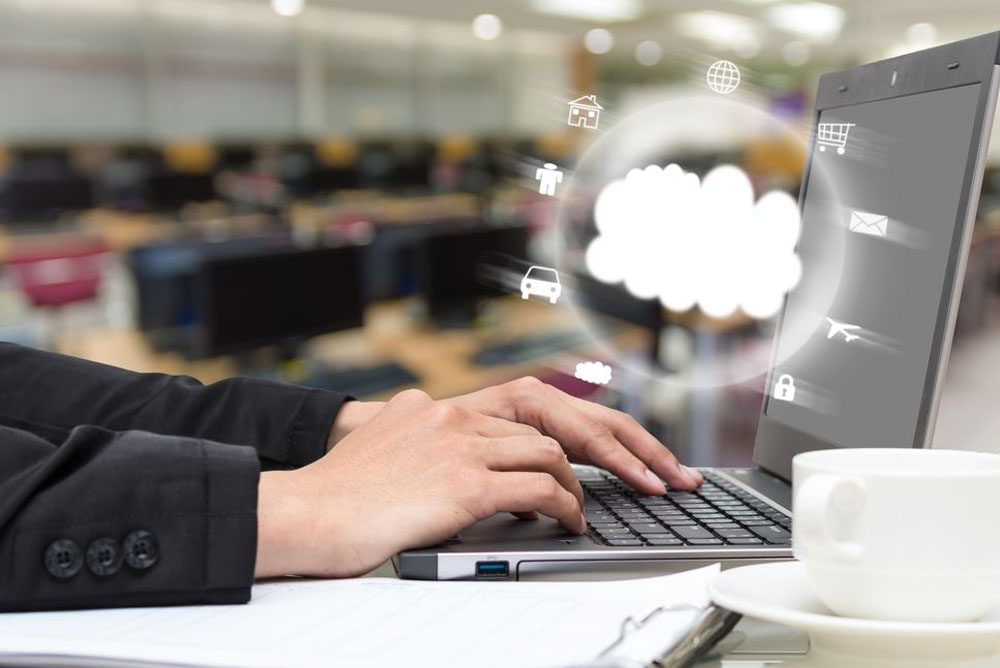 Virtual Machine and Cloud Hosting
You hear the term "It's on the cloud" often, and some still scratch their heads and look to the sky for files to rain down. Cloud storage is the way of life much like digital communication.
Cloud computing is effective at:
Reducing costs
Increase availability and sharing
Increasing resiliency
Save on hardware you may have purchased to store this data, that would be at risk of theft, damage or vandalism.
Some areas that we can help include:
Off site data backup and archival
Websites, DNS, Email and FTP hosting
Virtual machine hosting (Windows and Linux)
IaaS - hosted phone systems, domain controllers, virtual gateway devices
SaaS - Do you have a custom application, or a data driven application and need 24x7 up time?
SDWan and VPN branch office site connectivity and more!
In addition if you don't want the expense of maintenance or capital costs for on-premises hardware, data center hosting may be just the ticket for your business.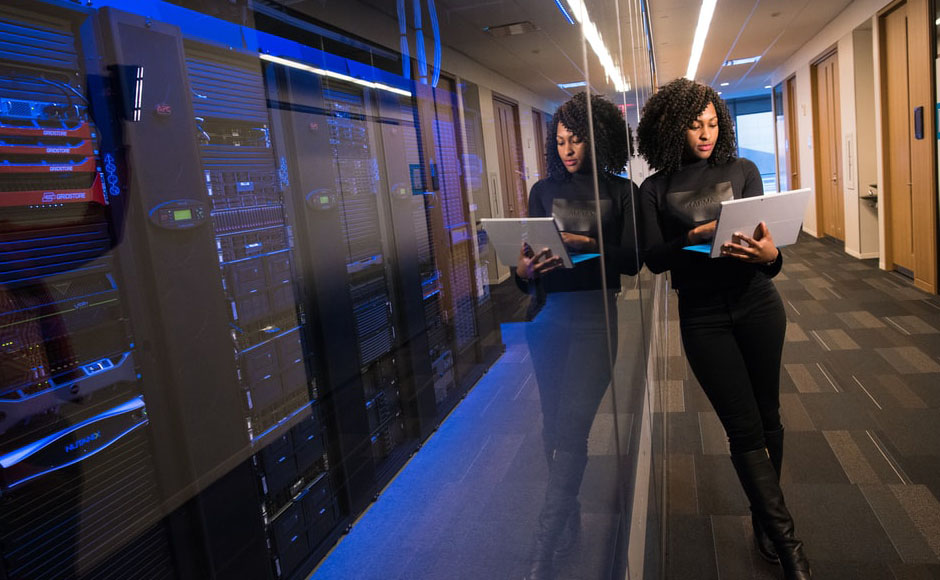 Security
Generation Technology Solutions understands this market can be both confusing and competitive. We have spent years learning about the ins and outs of how you can protect your data as we protect our own. With the ever-changing world, digital communication is our vehicle to reach others in a snap. It is important that you are as vigilant to keep your data safe, as hackers are vigilant at breaking in and stealing data, sending viruses, malware, and ransomware.
Through our partnership with Watchguard and Cisco, we're able to provide the best in breed technology to protect your network. Gone are the days that a $100 firewall from the local electronics store is able to provide your network the protection it needs to stop those sophisticated foreign hackers.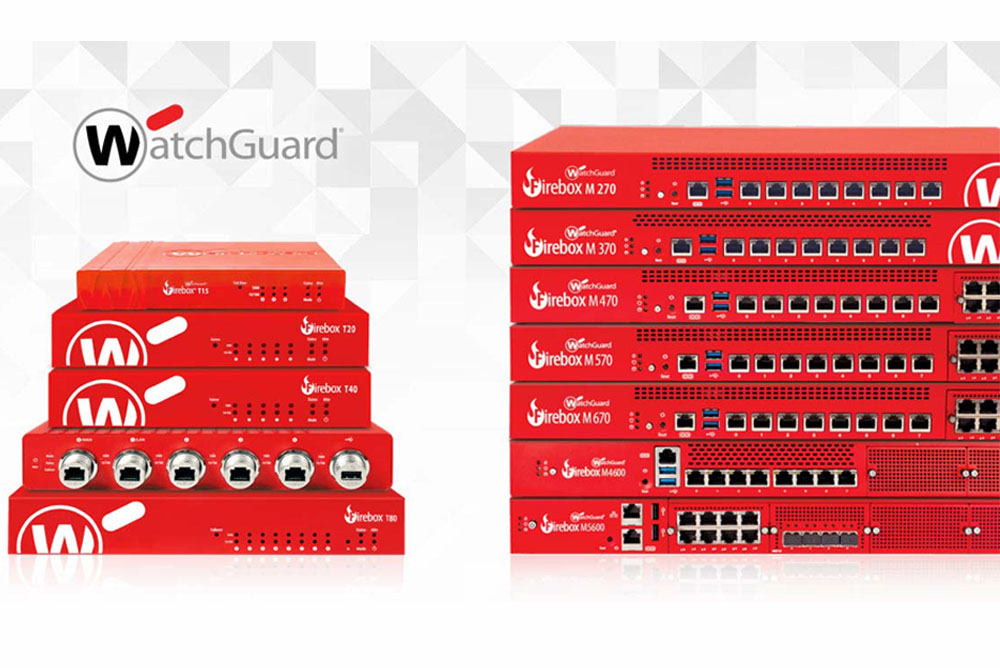 On-site Service
We love any reason to visit our clients. We offer on-site computer support for small to medium sized businesses in the Edmonton and surrounding areas. Whether it is a server, workstation on the fritz, or network device, we are there in a jiffy!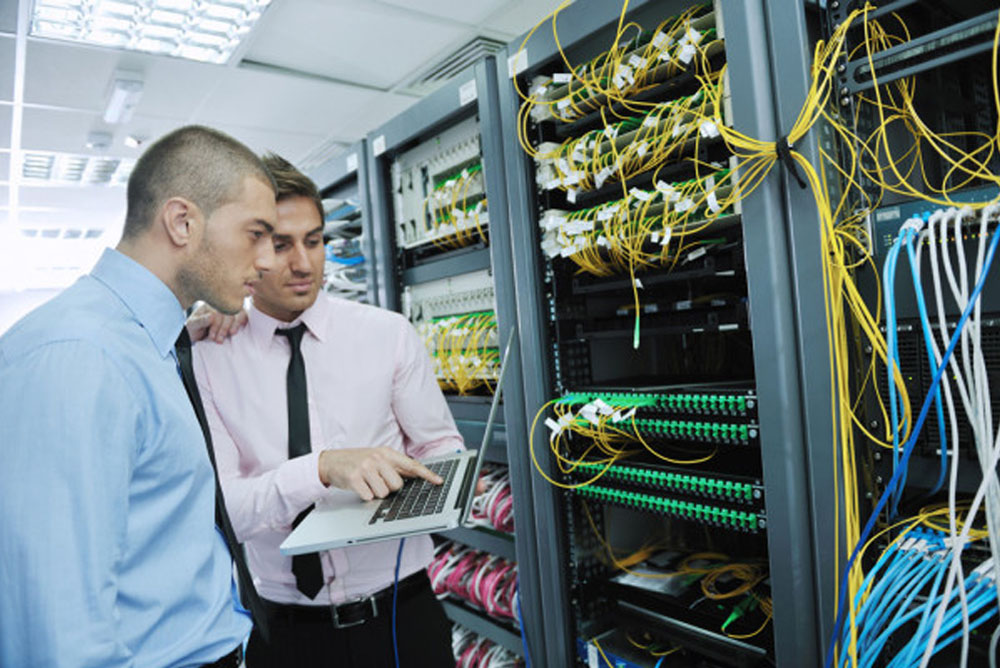 Remote Workforce
Let us assist your move from the office to another location. With companies putting their employee's safety first with Covid-19, we can assist in setting up remote locations for your team until you are ready to return to the office. Going on vacation? We can ensure you don't miss out on important day to day operations even if your on the golf course in the Bahamas. Contact us today for a free assessment.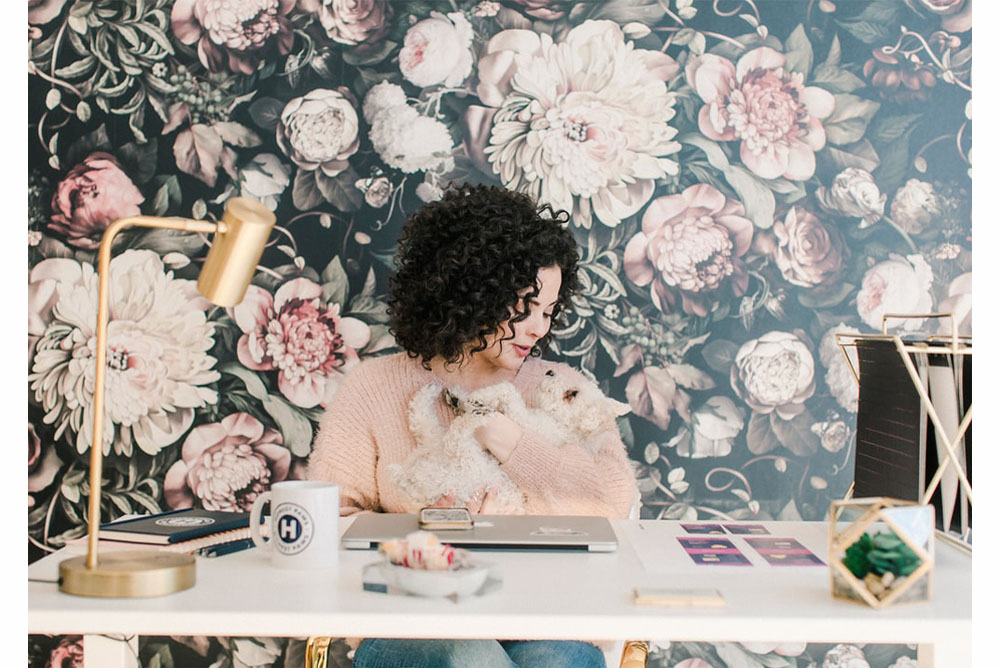 Hardware Sales
Are you looking for a hard to find laptop charger? Perhaps you are in need of a supplier for your annual office power bar replacement project? Do you have an office of 6 year old computers and are looking for a company that can supply, manage and deploy replacements for you? Are you looking for a bugetable We're here to help.
Our roots in the retail side of the industry run deep and we're able to acquire those hard to find components and parts when your existing supplier gives up. From Laptops to Desktops, Servers to Tablets, HDMI video cables to Fibre cables - if you've got a need give us a call and we'd be happy to bring in that product for you.
While we can supply parts from all the major manufacturers we prefer:
Lenovo
- Lenovo business products are of the highest quality and offer the best warranty service program in the industry. Our go to products from Lenovo include Servers, Laptops and Desktops as well as Tablets specifically in their business lines. All of our Lenovo products include a 3 year manufacturer warranty.
WatchGuard
- By far and away WatchGuard has been an amazing partner for us. Their product line of Firebox UTM appliances are flexible and offer a variety of price points which gives them broad appeal for the smallest to the largest customers. Not everyone can be a WatchGuard reseller, there is a stringent training program that technicians must undertake and a product knowledge examination that every salesperson must do to understand and ensure that you are getting the right device for your needs. Best of all the difference in the line is of hardware capabilities, each size Firebox has the same enterprise security filtering/capabilties, their just sized based on traffic requirements which makes recommending them a snap!
Cisco Meraki
- We are a Cisco partner and their Meraki product line is fantastic. Their plug and play capability with a cloud configuration tool ensures that remote deployments are smooth as silk. Cisco products are great quality and the support is top notch. Whether you're coming to us with pre-existing Meraki's or looking at deploying this solution, we're just a call away!
QNAP
- QNAP is known for their Network Attached Storage devices and they are a great choice for a SOHO office that's looking for a device to share files amongst each other or backup files on - these small devices pack a punch and can be used as a mini server in these environments. Best of all there is a Android/iOS app that allows you access to the files on this device from anywhere in the world. Its like having your own cloud storage without the monthly fees! In the enterprise these devices shine and when sized properly can be set up to synchronize with other QNAP and non-QNAP devices and also perform functions like Active Directory, WebServer, FTP, SCP, Cloud synchronization with most major cloud hosting providers. They have a robust application developer community which produces programs that run on this platform (sort of like Google Play) that allows you to extend the QNAP's built in capabilities to meet your business needs.
Netgear
- Netgear offers a wide variety of switches and network device options. We love using their products because they are of high quality and most come with lifetime warranties. The product line is robust and offers a solution for all sizes of businesses.
Ubiquity
- This company stands out for the vast array of wireless connectivity and networked appliance solutions. While they don't have some of the advanced features on the gateway side that Cisco and WatchGuard do, their line makes up for this in the wireless radio options and capabilities. Are you looking at connecting an office across 5 kms wirelessly? are you deploying a WiFi network throughout your building? Are you looking for a cloud or on premises single spot to manage these? Give us a call and we can make that happen for you.
HP
- We are a HP partner and offer a wide variety of HP printers for our customers. Everything from the basic black and white office desk printers to the massive multifunction devices, we've got a HP product for you. HP has been a name in printing in the SMB environment for the better part of 30 years and their commitment to quality is unmatched in the industry.
Refurbished Equipment
- Do you have a dirty shop area, but need a computer in there for inventory or production reasons? When it doesn't make sense to buy new, we've got a cost effective solution for you. Give us a call and we'll be able to source the right equipment for your job that won't break the budget.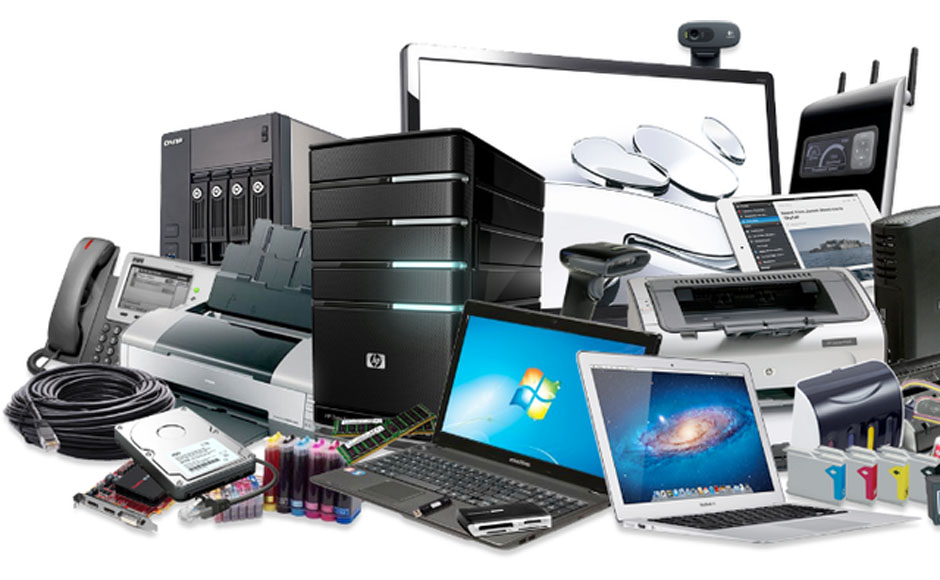 VoIP Phone Systems
VOIP or Voice-Over-IP is a digital communications technology for telephones. Did you know Generations offers office telephone solutions to our customers? Are you rocking that decades old Nortel PBX? Yes, that grey mysterious box mounted on the wall of your office covered in dust that you have to touch every time you have a power outage? These office phone systems were fantastic during their time and they offered some amazing features over the multi analogue line services available from the major Telephone Companies. But what happens today when you need to add a new staff member and you can't buy a new phone for them or get support for that system?
Are you tired of paying a service contract/rental on your phone bill that you signed up for 20 years ago and never used? Did your telephone company "forget" to remove this from your bill when your initial 5 year term was up? Stop dealing with these issues, give us a call and for a low monthly fee we'll get that old phone system out and get you hooked up with a modern, unified communication system that ties in your cell phone, laptop/pc, integrates with Office 365 and allows you to do video conferencing. Wouldn't it be nice to forward that voicemail in an email over to your receptionist for a callback instead of having to dial voicemail, check your new messages, write down the information and call your receptionist to relay your instructions? You'll not know how amazing that is until you're laying on the beach in Maui and can tap that voicemail email and forward it.
Did you know it's possible to have a full office phone system without actually having any desk telephones? Ask us how today!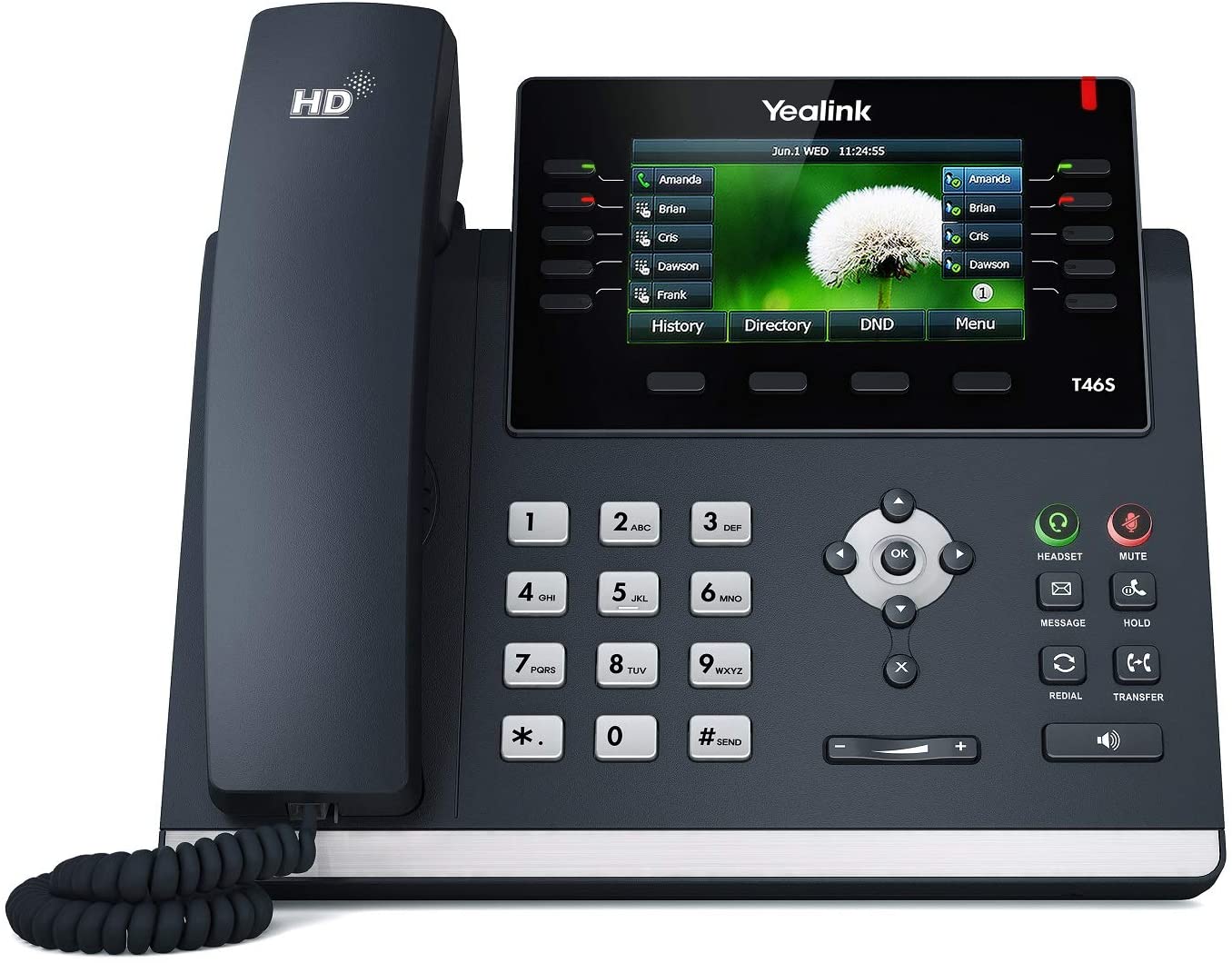 Office Moves
Office moves are a daunting task at the best of times. Not only do you need to find a new location, but now the hard logistical parts come into the picture.
One of the most overlooked aspects of an office move is neglecting to call the major Internet Service Providers and ask them what speed service is available before signing a lease. You'd be surprised to know that even in the Edmonton city limits there are places that are limited to very poor Internet service.
A second factor is the building infrastructure and power/data wiring before signing any deal as this can be a big deal in determining the layout of the office and whether you may end up with large cabling and renovation expenses just to ensure connectivity for your technology. This includes determining a great location, central to the office to place your network infrastructure.
Perhaps now is the time to examine whether you want to co-locate that server into a data center or move your infrastructure to the cloud? Making these choices before moving can make things simpler in the long term by de-coupling your office from your infrastructure. It also means you'll not have to spend a bunch of money ensuring you have a good solid location in your building to house those servers. A second major advantage of making that decision is that folks can work from home, your branch offices can continue business as usual while you're working on the logistics of the office that's moving.
Give us a call and we can help vet that new property for you.
Once you've got all the property details figured out it's time to schedule the move. We've got a great team of technicians that are flexible and have several options to facilitate the move. For example, we can blitz the move on a single day, or we can perform a zero-downtime move spread over a week. Give us a call and we'll be happy to discuss the details of those options for you!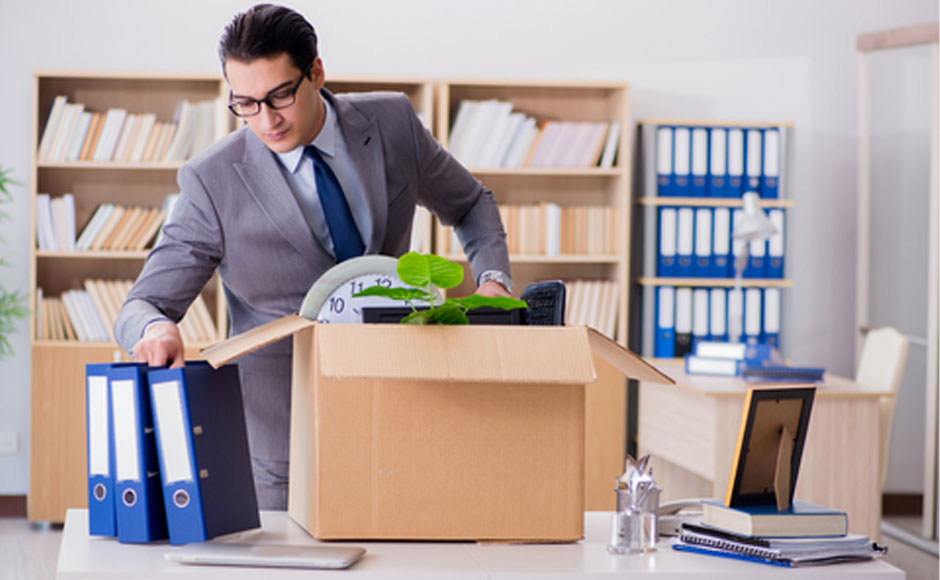 Give Us A Call!
A Member Of Our Team Will Get Back To You Shortly